Why:
I started this company because I saw a huge void in the application of information technology to the field of real estate. When I first began this journey, over 10 years ago, there were plenty of faxes, handwritten scans, and USPS mail dependency to communicate with a business.
Times have changed a lot in some areas while they haven't by much in others. Social media, smart phones, and podcasts existed back then, but now they are bigger than ever and here to stay.
Block chain for real estate has transformed how documents are recorded at the recorders office and prevents a substantial amount of real estate fraud. Data journalism is in the rise and behind the infamous four part Chicago Tribune article that had a major impact on a new assessor winning the election. The government has taken more initiative in transparency thus the plentiful amounts of data via open data portals.
The challenge of navigating the property tax code to create software applications meant to aid attorneys in their client property tax appeal work has been just that, a challenge. But a very rewarding one.
Who: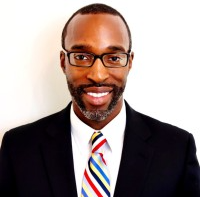 I am an 80's baby, by the name of Justin Bernard McClelland, that is the product of a registered pharmacist (Dad) and registered dietician (Mom). Having been born and raised in Saint Louis, Missouri the only thing I initially knew from afar about Chicago growing up was Andre Dawson, Michael Jordan, and the world's tallest building (Sears Tower).
My career in information technology long proceeded college as I was the go-to family tech support specialist. One phone call to Justin and I'd say right-click this, Ctrl+c that, and when all else failed Ctrl+Alt+Delete. And you better had saved your work before calling.
In 2004, I graduated from Missouri State University with a Bachelor's of Science in Computer Information Systems. By 2006, I had quickly realized that the corporate world was the place where people's dreams go to die entombed in cubicles. By 2008, all things real estate became my obsession after realizing the opportunity of applying tech to it the field. By 2011, I created my first real estate software application, a WordPress plugin for Realtor marketing. By 2014, I created my best real estate software application to date, a web based real estate property valuation tool for attorneys and tax consultants.
What:
S.C.H.W.A.P.S = Serving Chicago Homeowners with A+ Solutions
I've pivoted this company countless times. In the beginning I found a knack for effective direct mail advertising on behalf of real estate buyers after being a licensed real estate agent. Then after that, i turned the ship towards the area of short sales in the wake of the real estate crash there was a high demand for this amongst property owners. Among the Negotiation, consistent follow-up, and document submissions, I found that I had a knack for marketing in this area as well. Then after that, real estate tax lien certificates were ventured into where properties bid on came from an analysis born out of mashed up data. This gave us advantageous insight at auction. Then, I turned to property tax appeal after the intro to property taxes with delinquent liens.
Rolling all of these past 10 years of real estate and information technology experiences into the present is the asset which has allowed me to have the fundamental experience in real estate, it's various sectors, and deliver high value through custom web application software and consulting services.
Where:
Though I consider myself a citizen of the world. I currently work out of the Chicago South Loop and I have a supporting staff of remote employees located in various parts of the world. My business has been built to allow for location independence so I am often out traveling and collecting new life experiences. I built this business for two reasons; to tackle the opportunity that lies in building products and services of value for professionals in the field of real estate and to take advantage of both the mental challenge and freedom that entrepreneurship provides.
When:
It was in 2014 that I began my focus on the specific real estate market of Chicagoland. The property tax system in Cook county is quite complicated, to say the least, and took years of in-the-trench work to gain an understanding of in addition to learning the intricacies of each of the collar counties. I jumped in the deep-end upon first entering this market by working exclusively with a property tax firm that had thousands of client properties. This experience would propel much of what has been innovated to date.
Enough about us though.
Let's learn about you and how we may be of value.
[button link="https://calendly.com/justinmcclelland/15min" color="white" align="left" target="_new" size="large" target="_blank"]Schedule Phone Consultation[/button]